The Italian Major takes pride in its service-learning component on campus and abroad, which draws upon the Principles of Community that define UC Davis identity and history.  We have offered since 2001 credit bearing internship opportunities (ITA 192) with the Italian Cultural Institute, San Francisco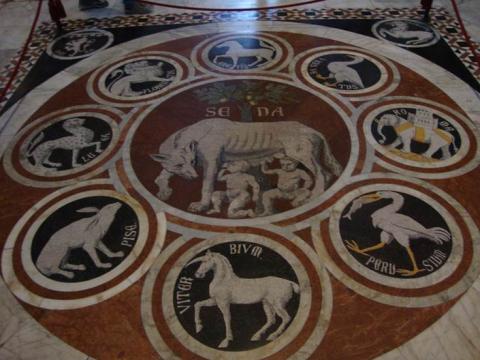 [http://www.iicsanfrancisco.esteri.it/IIC_Sanfrancisco] and the Italian Cultural Society, Sacramento [http://www.italiancenter.net/].  Our Florence QA Program has included internship opportunities in the Florentine community (ITA 192S) since its inception in 2011 [https://summerabroad.ucdavis.edu/documents/qa-italy-internships.pdf
; https://www.ceastudyabroad.com/student-life/housing-living-abroad.  The NASPA Best Practices in International Higher Education Award (Student Philanthropy Category), presented to UC Davis in collaboration with CEA Global Education Florence in March 2013 [http://dateline.ucdavis.edu/dl_detail.lasso?id=14490&fu=052413], recognizes our students' outstanding commitment to the host city through their internships.  For more information about Italian internships, please contact Professor Margherita Heyer-Caput (mheyercaput@ucdavis.edu).
Alumni: Student Success Stories and Career Paths
The Italian Major provides solid foundations for a variety of career paths by offering training in the Italian language, literature, cinema, and humanistic culture by and large.  According to a recent departmental survey, our alumni include physicians (emergency medicine, geriatrics, dermatology), a defense attorney, a humanities college professor, a high-school teacher, a fashion designer, an independent food business owner, a diplomatic service employee, a professional artist, and more.
Mia Adorante, BA: Design and Italian - Fashion Designer in New York
Dr. Claudia Capurro, MD; BA: Environmental Toxicology; MD, Rosalind Franklin University, Northern Chicago - Internal Medicine and Geriatrics Physician in Tucson, AZ
Julianne Franceschi, BA: Italian and Linguistics major; Music minor - High School Teacher in San Francisco
Vanessa Guardini, BA: Italian and Biological Sciences - Quality Controller at Bio Pharmaceutical in the SF Bay Area
Sofia Lacin, BA: Art Studio and Italian - Professional Artist in Northern California
Andrea Lepore, BA: Rhetoric and Communications - Owner of restaurant Hot Italian in Northern California
Eric Ortner, JD; BA: Linguistics and Italian; JD, Santa Clara University - Attorney at Law in San Francisco
Dr. Laura Ruberto, BA: English, Italian and Psychology; PhD, UC San Diego - College Professor in Berkeley, CA