There are many options for studying abroad in France or in French-speaking countries. There are programs in Paris, Bordeaux, and Lyon, as well as Senegal and Morocco, for students with varying levels of French language skills, from beginner to advanced. For more information, take a look at the chart below, which links to pages for specific programs, and at the following informational websites. And visit the Study Abroad Office at 3rd and A Streets. Keep in mind that financial aid you currently receive applies to most study abroad programs.
STUDY ABROAD IN FRANCE
An overview of UCEAP programs in France
| | | | |
| --- | --- | --- | --- |
| Level of courses offered | Quarter or Semester Options | Year-Long Options | Summer Options |
| Beginning French (no prev. language req'd, 1 or 2 quarters); equivalent of FRE 1, 2, 3 at UC Davis | | | |
| Intermediate French (1  to 2 years of language experience req'd); equivalent of FRE 21, 22, 23 at UC Davis, and advanced courses | | | |
| Advanced French (2 years of language experience or more); equivalent to upper-division level at UC Davis | | | see advisor (most summer courses in France will not count for the major or minor, but some may) |
**New articulation grid which lists French courses previosly taken by UCEAP students or courses that will articulate back and count towards the French major or minor:
Click here to view a searchable database of identified courses.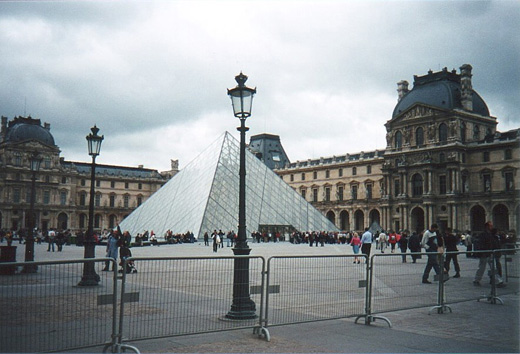 Musée du Louvre, Paris