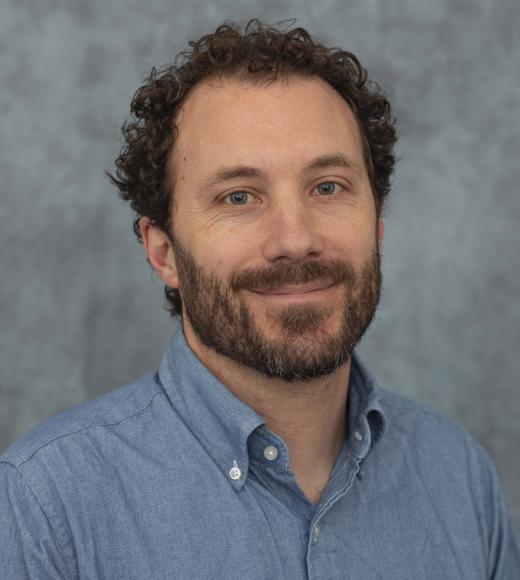 Position Title

Associate Professor of French

Undergraduate Faculty Advisor for French

Affiliated Faculty of African American and African Studies

Affiliated Faculty of Comparative Literature

Affiliated Faculty of Critical Theory
Office Hours
Tuesday 215-315p / Thursday 1230-130p
Bio
Tobias Warner's research explores points of friction in the globalization of literary cultures. Trained as a comparatist, his work is grounded in the study of modern African literatures with a particular focus on Senegal.
The Tongue-Tied Imagination: Decolonizing Literary Modernity in Senegal (Fordham, 2019) won first book awards from the African Literature Association and the American Comparative Literature Association. The book explores a question that has haunted many postcolonial literatures: should a writer work in a former colonial language or in a vernacular? Instead of asking whether language matters, The Tongue-Tied Imagination explores how the language question itself came to matter. Focusing on the case of Senegal, the book investigates the intersection of French and Wolof. Drawing on extensive archival research and an under-studied corpus of novels, poetry, and films in both languages, the book traces the emergence of a politics of language from colonization through independence to the era of neoliberal development. Warner reads the francophone works of well-known authors such as Léopold Senghor, Ousmane Sembène, Mariama Bâ, and Boubacar Boris Diop alongside the more overlooked Wolof-language works with which they are in dialogue. Refusing to see postcolonial language debates as a choice between cosmopolitan appropriation or nativist revival, Warner argues that the language question opens up a fundamental struggle over the nature and limits of literature itself. 
Warner is at work on a new project: a study of the forms of aesthetic and political imagination that have emerged around a ubiquitous and mutable African narrative, published in many versions, the best-known of which is Amos Tutuola's tale of the "complete gentleman" in The Palm-Wine Drinkard. 
At UC Davis, Warner has taught in French and Francophone Studies, Comparative Literature, Critical Theory, and the Humanities Program. For the Department of French and Italian, he regularly teaches upper-division and graduate seminars on literature and film from West Africa, North Africa, the Caribbean, Southeast Asia and the Mascarene Islands as well as on the history and culture of modern France.
Selected Publications:
Books
Articles
"'Decolonizing the Married Woman.'" Small Axe, no. 70, 2023. [in press] 
"The Labor of the Living Dead." Journal of African Cultural Studies, December 2022.
"Enduring Epidemic: Aesthetic Aftershocks of the 1914 Plague and the Segregation of Dakar." Cambridge Journal of Postcolonial Literary Inquiry, no. 9.3, September 2022.
"'Le Nobel américain' de Boubacar Boris Diop." Etudes littéraires africaines, Vol. 53, 2022. 
"On the Hospitality of Print," Research in African Literatures, 2020.
"How Mariama Bâ Became World Literature" PMLA, October 2016.

Malcolm Bowie Prize, The Society for French Studies (2017). For the best article published by an early-career researcher in the broader discipline of French Studies.

"Para-Literary Ethnography and Colonial Self-Writing: The Student Notebooks of the William Ponty School," Research in African Literatures, 2016.
"Enacting Postcolonial Translation: Voice, Color and Free Indirect Discourse in the Restored Version of Sembène's La Noire de..." in Translating the Postcolonial, 2017.
Awards
First Book Award, African Literature Association (2021)

Malcolm Bowie Prize, The Society for French Studies, 2017. 

Helen Tartar First Book Subvention Award for The Tongue-Tied Imagination, American Comparative Literature Association, 2017

Hellman Fellow, The Hellman Family Foundation, 2014-2015

Robert L. Platzman Memorial Fellow, Regenstein Library, The University of Chicago, 2014

Faculty Fellow, UC Davis Humanities Institute, 2014-15

Summer Research Fellow, UC Humanities Research Institute / Mellon Foundation, 2013
Education and Degree(s)
Ph.D., Comparative Literature (French, Wolof, English), University of California, Berkeley
Courses
FRE 124: Introduction to Francophone Literatures
FRE 125: Autobiography in Francophone Comics
FRE 128: Decolonization
FRE 141: Citizenship, Difference, Belonging
FRE 141: Rewriting, Restaging, Revising
FRE 211: Theories of Translation
FRE 224: The Scandals of Francophone Literature
FRE 224: The Language Question
FRE 224: Literature and the Archive
Research Interests & Expertise
Comparative Literature; French and Francophone Studies; World Literature; African Literature, Film and Print Cultures; Wolof Literature; Critical Theory; Colonial and Postcolonial Studies
Membership and Service
LLC Francophone Executive Committee, MLA
Advisory Board for the Program in Critical Theory, UC Davis
Advisory Board for the Humanities Program, UC Davis
Tags