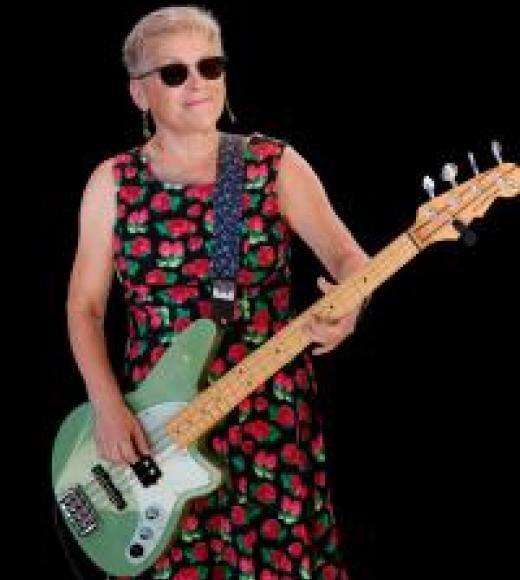 Position Title

Professor of French

Department Chair, French and Italian
Bio
Research Interest(s):
Eighteenth-Century Studies, Cultural History, Music
Profile:
Julia Simon specializes in 18th-century French literature and culture with special emphasis on the relevance of Enlightenment social, political, moral, and aesthetic theory today.  She also works in music, specifically on the cultural history of the blues. She is the author of Time in the Blues; Rousseau Among the Moderns: Music, Aesthetics, Politics; Beyond Contractual Morality: Ethics, Law, and Literature in Eighteenth-Century France and Mass Enlightenment: Critical Studies in Rousseau and Diderot. Her current book project examines calls for justice in the blues through a historical analysis of economic relations and, specifically, the imposition of debt on African Americans. 
Selected Publications:
Time in the Blues (Oxford University Press, 2017)
Recent Articles

"The Significance of Cars in the Delta: Robert Johnson's "Terraplane Blues," (Vocalion, 03416, 1937)," forthcoming in Popular Music and Society.

"Dangerous Liaisons: Reflections on the Politics of Confidentiality in the Cyber-Age University," The Eighteenth-Century: Theory and Interpretation 58, no. 4 (Winter 2017): 407-28.
"Repudiation and Redemption in Go Down, Moses: Accounting, Settling, Gaming the System, and Justice," The Southern Quarterly 55, no. 1 (Fall 2017): 30-54.

"Predatory Lending, Contract House Sales and the Blues in Chicago: Eddie Boyd's "Five Long Years" and Muddy Waters' "You Can't Lose What You Ain't Never Had,"" Journal of American Culture 40:2 (June 2017): 145-53.

"Property in Absalom, Absalom!: Rousseau's Legacy in Faulkner," The Faulkner Journal 28.2 (Fall 2014): 3-24.

"Listening in Rousseau's Auditory World: Sound, Noise and Music," Rousseau and the Dilemmas of Modernity, ed. Mark Hulliung (New Brunswick and London: Transaction Publishers, 2016): 121-42.
"Narrative Time in the Blues: Son House's 'Death Letter' (1965)," American Music 31.1 (Spring 2013): 50-72. 
Current Projects:
Debt and Redemption: The Call for Justice in the Blues (current project)

Dating from the era of slavery, spirituals express faith in escape from bondage.  But from the other side of emancipation, freedom appears a lot more complicated.  Bondage can take many forms.  From the historical perspective of the late nineteenth and early twentieth centuries, the blues reflect the complexity of social and economic forms of bondage created through debt.   Underneath the lyrical representations of failed romantic and sexual relations in the blues lies an evocation of the tangled web of betrayal, deceit, and entrapment constraining physical, social, economic, and political movement of African Americans.  Debt and Redemption: The Call for Justice in the Blues argues that blues music calls out injustices in their complex socio-economic forms and proclaims a faith in a profoundly secular and moral justice to come.