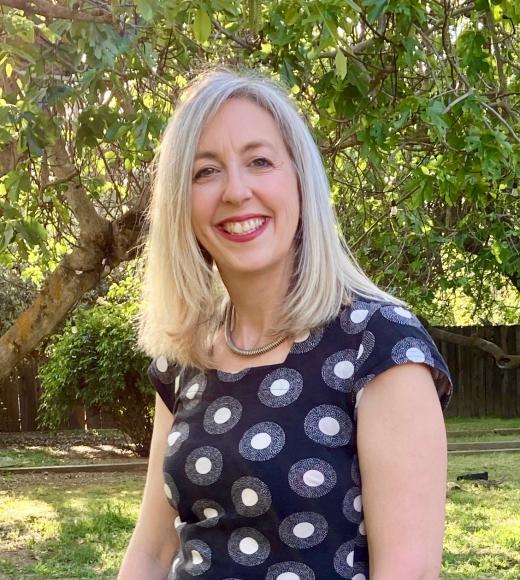 Position Title

Associate Professor of French
Office Hours
S23: Tues 1:10-2 in person, Sproul 509
Friday 11-12 on zoom, email professor for link
Bio
Claire Goldstein joined the UC Davis faculty in 2013. She was previously a faculty member in the Department of French and Italian at Miami University in Oxford, Ohio. Professor Goldstein's research in ancien régime French-language literature and culture has explored subjects such as garden design, art and architecture; theater, ballet, and fête performances; astronomy; early modern fashion accessories; and early journalism. Her scholarship is motivated by her abiding interests in visual and material culture, her curiosity about how the things people see, and the objects and material practices that they engage with, create cultural meanings.
Professor Goldstein's current project, Comets in the Sun King's Cosmos, is a study of how unusually bright comets that appeared in 1664-65 and 1680-81 appeared not only in the sky but also in ballets and theater, letters and early journalism, architecture and institutions, theology and literary style. She studies how comets -- considered at the time to be chaotic and without discernable form or pattern -- organized curiosity, scrutiny, resistance and doubt regarding the epistemological status of observation; and also they crystalized alternative—non-official, sometimes contestatory— networks in which information, bodies, and texts circulated against the current of a centralizing force that sought to dictate the shape, availability, and dissemination of knowledge. 
In another long term project, Professor Goldstein studies early modern fashion accessories and the limits of the human. 
Professor Goldstein is advisor to the French Club and a member of Environmental Humanities Graduate DE. She has been named director of the Humanities program (starting in Fall 2023) and is affiliated with Medieval and Early Modern Studies. Previously she co-directed the research cluster on early modern science, served as faculty assistant to the Dean of Graduate Studies, and served as graduate and undergraduate advisor in French. She particularly enjoys sharing with students her fascination with old books by teaching classes in the Shields Library Special Collections.
Professor Goldstein lives with her family in Davis and can be frequently sighted in the farmer's market.
Research Interest(s):
Early modern French literature
Material culture
Visual culture
History of the book
Environmental humanities
Selected Publications:
"Mouches volantes. The Enigma of Paste-on Beauty Marks in Seventeenth-Century France," in Katherine Dauge-Roth and Craig Koslofosky, eds. Stigma: Marking the Skin in the Early Modern World, Penn State University Press, 2023.
"Molière's L'École des femmes and the Work of Accessories," Symposium 75.2 (2021): 65-80. *Harold Jones Best Essay Award, 2021.
"Le regard en déroute : la comète de 1680," Littératures classiques. No. 82 (December 2013): 159-172.
"Early Modern Women In Print.  Using History of the Book to Teach Women Writers," in Faith Beasley, ed.  Approaches to Teaching Early Modern French Women Writers.  MLA. 2011.
Vaux and Versailles.  The Appropriations, Erasures and Accidents that Made Modern France. University of Pennsylvania Press, 2008.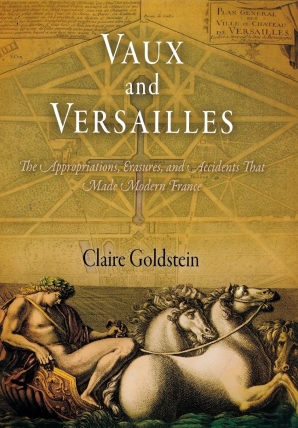 Courses
Fall 2023: French 107b, Making of Modern France
Fall 2023: HUM 1, How to be a (Fashion) Critic
Education and Degree(s)
Ph.D. , University of Pennsylvania
B.A., Hamilton College