EXPANDED COURSE DESCRIPTIONS
Please click here to see the Fall Schedule as a PDF
______________________________
LOWER DIVISION COURSES 
______________________________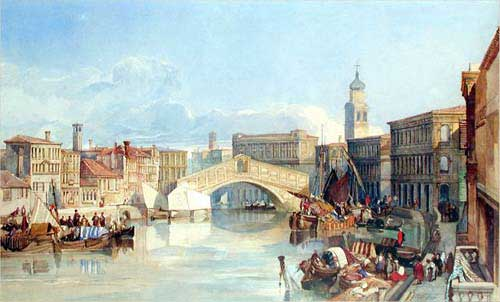 Italian 001. Elementary Italian (5 units)
Section
Instructor
Days/Times
Location
CRN
001
Jay Grossi
MTWRF 9:00-9:50A
167 Olson Hall
58424
002
Jay Grossi
MTWRF 10:00-10:50A
57 Olson Hall
58425
003
Carmen Gomez
MF 11:00-11:50A
TWR 11:00-11:50A
251 Olson Hall
57 Olson Hall
58426
004
Carmen Gomez
MTWRF 12:10-1:00P
1130 Bainer Hall
58427
005
The Staff
MTWRF 1:10-2:00P
192 Young Hall
58428
Course Description: This course is an introduction to Italian language. Students attending Italian 001 will learn the language with an emphasis on communicative, interactive classroom activities. Students will come into contact with the language not only through drills and exercises, but also via games, role-playing, and active class participation. The overall goal of this course is to provide the students with "survival" skills in the target language and, at the same time, acquaint them with Italy and its culture. This course emphasizes listening and speaking skills, and the students' oral proficiency level is regularly assessed during the course.  In this course students will learn pronunciation, and formal and familiar use of the language. They will also learn how to ask and answer questions about simple topics (e.g., daily routines at home and at school, likes and dislikes) and ask for simple directions. Definite and indefinite articles, nouns and adjectives, plural formation, indicative present of the verbs, numbers, days of the week, months, seasons, how to tell time, weather-related expression, use of the prepositions, and many idiomatic expressions will give students the ability to communicate at the basic level. Short dialogues, daily practice, conversation and use of videos make class attendance indispensable.  Unjustified absences will cause a student's participation grade to drop, and his/her overall grade will suffer accordingly.  Just as important as daily class participation are homework assignments.  Laboratory is required, and instructors will collect and grade the lab work as scheduled in the syllabus. Failure to comply with the lab requirements will result in a failing lab grade.
Course Placement: Students who have successfully completed, with a C- or better, Italian 002 or 003 in the 10th or higher grade in high school may receive unit credit for this course on a P/NP grading basis only. Although a passing grade will be charged to the student's P/NP option, no petition is required. All other students will receive a letter grade unless a P/NP petition is filed. For more information, please directly contact the instructor, Jay Grossi (jgrossi@ucdavis.edu) or Carmen Gomez (ccgomez@ucdavis.edu), or the Italian staff adviser, Amy Lowrey (allowrey@ucdavis.edu).
Prerequisite: None.
GE credit (Old): Arts & Humanities.
GE credit (New): Arts & Humanities and World Cultures.
Format: Lecture/Discussion - 5 hours; Laboratory - 1 hour.
Textbook:
Donatella Melucci and Elissa Tognozzi, Piazza (with iLrn Access)  (Cengage Learning, 2015)
---
Italian 004. Intermediate Italian (5 units)
Carmen Gomez
MWF 10:00-10:50A
101 Olson Hall
CRN 58432
Course Description: This is the first course of Intermediate Italian. The emphasis of this course is on reviewing and practicing 1st year skills in a communicative and task-oriented classroom, where language and culture are inseparable.  Students will expand their vocabulary and language skills through a variety of class activities (oral presentations, collaborative exercises to critically understand written and spoken Italian) and homework assignments (online lab and workbook).  Students will also strengthen their writing skills though writing activities (compositions) and regular use of tutoring sessions.  Movie clips, videos and music are fundamental learning tools in this course.  Italian 004 covers chapters 1-4 of the textbook, and the related chapters in the Workbook/Lab Manual.  First-year grammar review includes: articles; gender and number of nouns; indicative and imperative moods; descriptive adjectives; personal pronouns (subject and direct object).
Prerequisite: Italian 003 or consent of instructor (ccgomez@ucdavis.edu). Students who did not complete Elementary Italian at UC Davis are encouraged to take the Italian Placement Exam.
GE credit (Old): None.
GE credit (New): World Cultures.
Format: Lecture/Discussion - 3 hours; Laboratory - 3 hours.
Textbook:
---
__________________________
 UPPER DIVISION COURSES
__________________________
Italian 107. Survey of Italian Culture and Institutions (4 units)   IN ENGLISH
Jay Grossi
MWF 12:10-1:00P
115 Wellman Hall
CRN 58443
Course Description: Italian 107 is a course designed to present students with an overview of Italian history and culture from the Middle Ages to the present.  The first few lessons will deal with the history and culture of the Etruscans and Romans before arriving at the Medieval Period.  In this class we shall cover the following topics: Humanism, the Baroque, Enlightenment, and the culture of Italian unification, the Risorgimento.  Moreover we shall also cover topics such as the development of the Italian language, art and architecture. Thus at the end of the course the student should have a general knowledge of the historical and cultural background of Italy.
Readings will be assigned for each class meeting from the text, the reader and handouts and, the student will be expected to have completed the assigned readings before attending each class meeting. 
Attendance and class participation are an integral part of the course. There will be periodic exams.  An oral presentation and a research paper will also be required.
Prerequisite: None.
GE credit (Old): Arts & Humanities or Social Sciences.
GE credit (New): Arts & Humanities or Social Sciences; Oral Literacy, Visual Literacy, World Cultures and Writing Experience.
Format: Lecture - 3 hours; Term Paper.
Textbook:
Claudia Baldoli, A History of Italy  (Palgrave MacMillan, 2009)
 
---
Italian 119. Italian Literature of the 19th Century (4 units)
Margherita Heyer-Caput
TR 10:30-11:50A
233 Wellman Hall
CRN 72956
Course Description: This course will focus on the literature of Italy's problematic journey to the unification through an intermedial approach that will enhance its historical and philosophical context.  In particular, we will examine the deep connections between literary genres such as lyric poetry (Leopardi), historical novel (Manzoni) and short story (Verga), the literary movements of Romanticism and Verism and the complex process of the Italian unification or "Risorgimento."  In-depth readings will include Giacomo Leopardi's Canti (Songs, 1831), Alessandro Manzoni's I promessi sposi (The Betrothed, 1840-42), and Giovanni Verga's Cavalleria rusticana (1880).  Furthermore, the study of contemporary and classic films and opera recordings inspired by the texts chosen will highlight the expressive synergy of different media, which has defined the art of modernity since 19th century's Romanticism.
Prerequisite: ITA 009 or consent of instructor (mheyercaput@ucdavis.edu).
GE credit (Old): Arts & Humanities.
GE credit (New): Arts & Humanities, Oral Literacy, World Cultures and Writing Experience.
Format: Lecture/Discussion - 3 hours; Term Paper.
Textbooks:
Alessandro Manzoni, I promessi sposi  (Mursia, 2007)
[RECOMMENDED]
Alessandro Manzoni, The Betrothed, translated by Bruce Penman  (Penguin Books, 1972)
 
---
Italian 198. Il cinema italiano del ventesimo secolo [Italian Cinema of the 20th Century](4 units)
Joann Cannon
M 10:00-11:30A
522 Sproul
CRN 58473
Course Description: Il cinema italiano dal 1945 fino al 2000. Analisi di film di Rossellini, De Sica, Germi, Fellini, Scola, Wertmuller, Bertolucci, Tornatore, I fratelli Taviani, e Benigni. Il ricco panorama di film italiani del ventesimo secolo verrà analizzato nel suo contesto storico-culturale.  I film saranno studiati in rapporto a movimenti cinematografici come il neorealismo e la commedia all'italiana. Tutti I film sono in italiano con sottotitoli inglesi.   Il corso verrà insegnato in italiano.
Lista dei film:
Roma: Città aperta (1945)
Ladri di biciclette (1948)
Divorzio all'italiana (1961)
C'eravamo tanto amati (1974)
La notte di San Lorenzo (1982)
Cinema paradiso (1989)
Ciao professore (1992)
La vita è bella (1998)
  Scelta di film per il saggio finale:
    Amarcord
    Sedotta e abbandonata
    Cristo si è fermato a Eboli
    Il conformista
    La strada
    Pane e cioccolata
    Film d'amore e d'anarchia
Prerequisite: Italian 009 or consent of instructor (jccannon@ucdavis.edu).
GE credit (Old): None.
GE credit (New): None.
Format: TBA.
Textbook:
G. Piero Brunetta, Cent'anni di cinema italiano 2: dal 1945 ai giorni nostri [4 Edizione]  (Laterza, 2004)