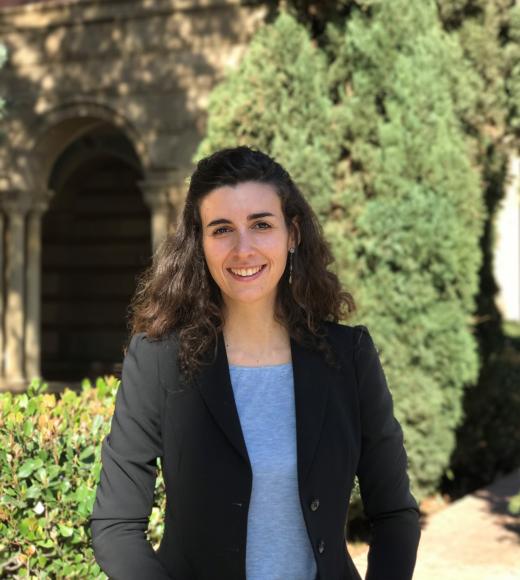 Position Title

Lecturer in Italian

Italian Language Program Coordinator
Office Hours
Tuesdays from 3:00 - 4:00 pm, Wednesdays from 2:00 - 3:00 pm, and by appointment. Please refer to course syllabus or email for Zoom link.

Bio
I am a Lecturer in Italian with a background in Italian and gender studies. Within the Department of French and Italian, I teach elementary to advanced Italian language and culture courses, in addition to advanced composition and Italian for Spanish speakers. I also serve as the Italian Language Program Coordinator.
I have published peer-reviewed essays on the representation of children in Elsa Morante's poetry, the experimental coming-of age novels by feminist Swiss-Italian writer Alice Ceresa, and children's literature and ecocriticism in Italy. Currently, I am working on two articles dedicated to transcultural competence and community building in the language classroom as well as on a larger project involving the representation of slavery and old age in seventeenth and eighteenth-century fairy tales.
Education and Degree(s)
PhD, Italian, University of California, Los Angeles
Laurea Magistrale, Summa Cum Laude, Italian Studies, University of Bologna (Italy)
Laurea, Modern Literary Studies, University of Bologna (Italy)
Research Interests & Expertise
Second-language pedagogy, with an emphasis on digital technology applied to the hybrid and online teaching formats
Fairy-tale studies, especially in modern and contemporary Italy and Western Europe
Children's literature and entertainment
Genre and gender in the European coming-of-age novel
Ecocriticism