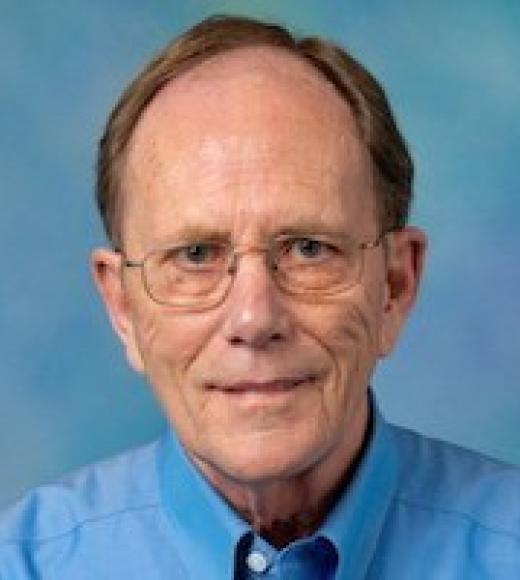 Position Title

Professor Department of Linguistics
Bio
EDUCATION
Ph.D., Stanford University, 1991, Language, Literacy, and Culture.
M.A., University of California, Berkeley.
B.S., Columbia University.
Robert Bayley is professor of linguistics, editor of the Publications of the American Dialect Society, and an associate member of the Centre for Research on Language Contact at York University in Toronto. He teaches graduate and undergraduate courses in sociolinguistics, second language acquisition, and general linguistics. His research focuses on language variation and language socialization, especially in bilingual and second language populations. Professor Bayley is the author of more than 100 publications, including 14 co-authored and co-edited volumes and articles in major journals such as Language Variation and Change and the Journal of Sociolinguistics. Currently he is investigating the role of frequency in language variation and change and and conducting research on the acquisition of sociolinguistic competence by second language learners.
Second Language Acquisition and Development:Language socialization, especially in bilingual and second language populations; standardized testing for English language learners and students with disabilities; language issues related to mathematics teaching and learning in elementary schools.
Language and Society: Language variation and change, especially in Latino and second language populations; language socialization.
Li, X., & Bayley, R. (2018). Lexical frequency and syntactic variation: Subject pronoun use in Mandarin Chinese. Asia-Pacific Language Variation 4: 135–160.
Bayley, R., Hill, J., McCaskill, C., & Lucas, C. (2018). Perceptions of Black American Sign Language. In E. Benson, B. Evans, & J. Stanford (Eds.), Language regard: Methods, variation, and change, 167–82. Cambridge: Cambridge University Press.
Bayley, R. (2017). Presidential address: Dialectology in a multilingual America. American Speech 92: 6-22.
Bayley, R. (2017). Language socialization in North American Latino communities. In P. A. Duff  & S. May (Eds.), Encyclopedia of language and education, 3rd ed., vol. 8: Language socialization, 351–362. New York: Springer.
Bayley, R., Greer, K., & Holland, C. (2017). Lexical frequency and morphosyntactic variation: Evidence from U.S. Spanish. Spanish in Context, 14: 413-439.
Geraci, C., Bayley, R., Cardinaletti, A., Cecchetto, C., & Donati, C. (2015). Variation in Italian Sign Language (LIS): The case of wh-signs. Linguistics, 53, 125-151.
Bayley, R., & Holland, C. (2014). Variation in Chicano English: The case of final (z) devoicing. American Speech, 89, 385-407.
Bayley, R. (2013). The quantitative paradigm. In J. K. Chambers & N. Schilling (Eds.), The handbook of language variation and change (pp. 85-107). Malden, MA: Wiley-Blackwell.
Bayley, R., Cameron, R., & Lucas, C. (Eds.). (2013). The Oxford handbook of sociolinguistics. Oxford: Oxford University Press.
Bayley, R., & Tarone, E. (2012). Variationist perspectives. In S. M. Gass & A. Mackey (Eds.), The Routledge handbook of second language acquisition (pp. 41-56). New York: Routledge.
Recent courses include:
LIN 6, Language and Society. An introduction to sociolinguistics
LIN 160, American Voices. The study of American dialects
LIN 182. Multilingualism. The study of bi-/multilingualism from social and cognitive perspectives
LIN 205. Language Socialization. A seminar on theory and methods in language socialization
LIN 260. Variation in Speech Communities. A seminar on language variation and change
LIN 281. Research Methods in Second Language Acquisition and Development
Recent dissertations supervised
Escalante, Chelsea (Spanish, 2018). The acquisition of a sociolinguistic variable while volunteering abroad: s-weakening among heritage- and L2 learners in coastal Ecuador (co-chair with Travis Bradley).
Notarianni Burk, Gabriella (2018). The acquisition of tense and aspect by instructed adult learners of Italian.
Banes, Leslie (Education, 2017). 'Explain your answer': Writing mathematical explanations in elementary classrooms with linguistically diverse students (co-chair with Rebecca Ambrose).
Pozzi, Rebecca (Spanish, 2017). The acquisition of regional features during a semester abroad in Buenos Aires, Argentina (co-chair with Cecilia Colombi).
Villarreal, Dan (2016). The construction of social meaning: A matched guise investigation of the California vowel shift.
Holland, Cory (2014). Shifting or shifted? The state of California vowels.
Kennedy Terry, Kristen (French, 2012). What we don't learn in the classroom: The acquisition of sociolinguistic competence during study abroad (co-chair with Eric Russell Webb).
Sturman, Heather (2012). Immigrant socialization: Literacy development among girls in a U.S. high school.
2015-17. President, American Dialect Society.
2015. Fulbright Senior Scholar Award in TEFL to Argentina.
2011. Andrew Foster Humanitarian Award from the National Black Deaf Advocates to the Black ASL Project (Ceil Lucas, Carolyn McCaskill, & Robert Bayley, co-directors) for the book and DVD, The hidden treasure of Black ASL: Its history and structure (Gallaudet University Press, 2011).
2010-14. California Postsecondary Education Commission Grant: Strategic Alliance II, a project to improve mathematics instruction for students in grades K-6 (Rebecca Ambrose, Robert Bayley & Michelle Anderson, co-directors), $549,000.
2003. Fulbright Distinguished Chair (Linguistics), York University, Toronto, Canada.
2002. President's Distinguished Achievement Award for Research Excellence, University of Texas at San Antonio.
1997. National Academy of Education Postdoctoral Fellowship.
1994. Fulbright Senior Scholar Award in TEFL to Mexico.