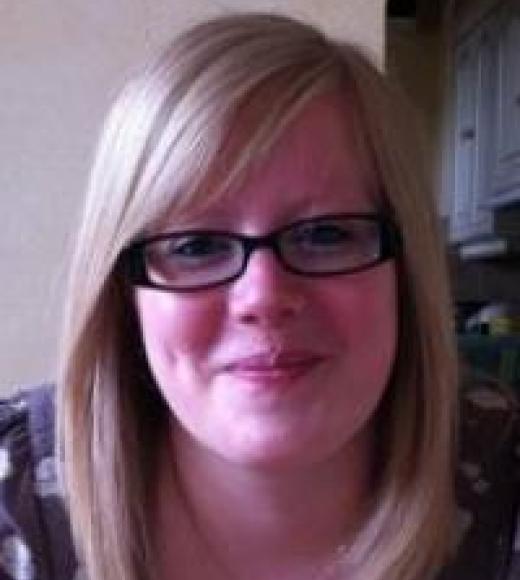 Position Title

Graduate Student in French; Associate In French
Office Hours
Mondays and Wednesdays from 12 to 1 p.m.
Bio
Adviser(s): Julia Simon
Education and Degree(s):
M.A., French Literature and Civilization, Miami University, Ohio
B.A., English Literature and Civilization, University of Burgundy, France
M.A in French literature, Unversity of California, Davis
Research Interest(s):
20th and 21st century French literature
Life wrting
Psychoanalysis (with a focus on dream and memory theory)
Second Language Acquisition (with a focus on teaching material development)
Critical Theory
Teaching Experience:
FRE 001, 002, 003: Elementary French
FRE 021: Intermediate French
FRE 401 and 402: Introductory and Intermediate French (Teaching Assistant - University of New Hampshire)
FRE 102: Introductory French, 2nd level (Graduate Assistant - Miami University)
FRE 201: Intermediate French, 1st level (Graduate Assistant - Miami University)
FRE 341W: Conversation and Current Events (summer program in Dijon, France) (Graduate Assistant - Miami University)
FRE 100 (Composition and introduction to French literature)
Profile:
I am a Ph.D student at the UC Davis Department of French and Italian. In English, as well as in French literature, I focus my research on life writing, with a particular interest in dream, memory and trauma theories. My dissertation research examines the intersection between content and form in autobiographical and autofictional works by Jean-Jacques Rousseau (Les Confessions), Georges Perec (W ou le souvenir d'enfance) and Camille Laurens (Ni toi ni moi).
Honors and Awards:
2016 Outstanding Instructor of First-Year French
Summer research fellowship – Department of French and Italian (2017)
Summer research fellowship – Department of French and Italian (2018)