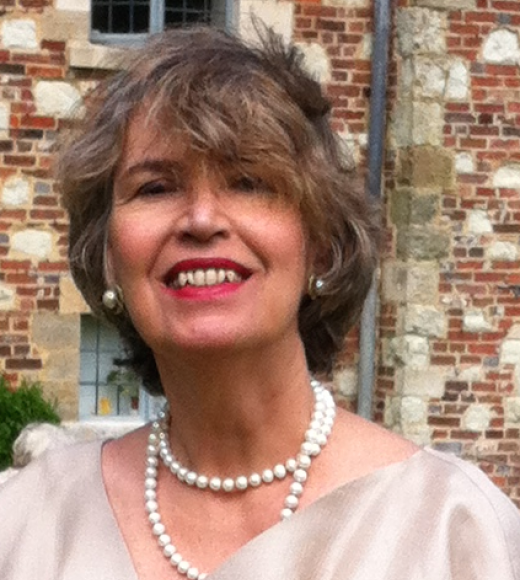 Position Title

Distinguished Professor of Music
Room 228A, Music Building
Bio
Ph.D. Musicology, Boston University 1986Mellomfag (equivalent to M.A.), German Studies, Trondheim University, Norway 1974Staatsexamen für das Lehramt an Gymnasien (equivalent to M.A.), Music, Musikhochschule Detmold, West Germany 1971
Areas of Specialization:
Medieval, Renaissance History and Theory, Historiography, Music in African Mission Stations
Anna Maria Busse Berger is professor of Medieval and Renaissance History and Theory. Busse Berger has published articles and books on notation, mensuration and proportion signs, music and memory, mathematics and music, historiography, and music in African mission stations. Winner of the American Musicological Society's Alfred Einstein Award for best article by a young scholar, she has held fellowships at the Harvard University Center for Italian Renaissance Studies, Villa I Tatti, Florence; the Guggenheim Foundation, the National Endowment for Humanities, and the Stanford Humanities Center and the University of Vienna (a Lise-Meitner Fellowship).
Her book Medieval Music and the Art of Memory won the ASCAP Deems Taylor Award and the Wallace Berry Award from the Society of Music Theory for 2006. In 2005–06 she was the Lehman Visiting Professor at Villa I Tatti. Her article "Spreading the Gospel of Singbewegung: An Ethnomusicologist-Missionary in Tanganyika of the 1930s" won both the Colin Slim Award for best article by a senior scholar from the American Musicological Society and the Bruno Nettl Prize from the Society for Ethnomusicology in 2014. In May 2015, Busse Berger gave the Faculty Research Lecture at UC Davis, the Academic Senate's highest honor. She spent the year 2015–16 at the Wissenschaftskolleg zu Berlin.
CV includes professional experience, visiting appointments, awards and fellowships, publications, and more. View or download a PDF: print version.