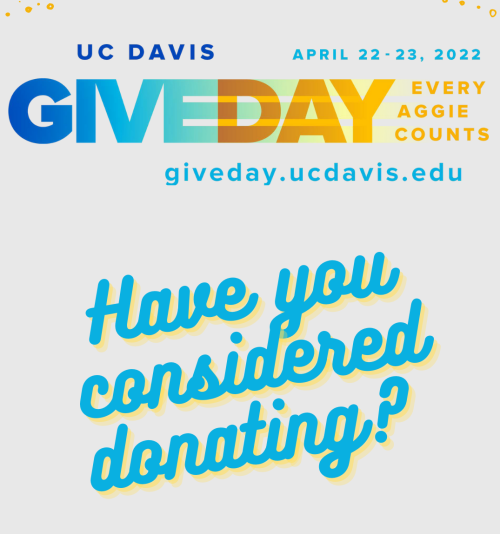 Greg Redmond, German Graduate Program Alum, and his wife, Carrie Cornwell, have issued a Give Day challenge:
"Taking a two-year break from practicing primary care medicine at UCDHs for 27 years, to complete a master's degree in German at UCD, saved my quality of life.
Delving into German literature, history, culture and language--in German--made me wrestle with the important issues all of us face. My professors in the German Department challenged me to look inside myself, and out at the world in which I live, as a privileged, straight, middle-aged, Irish-American man living in Land Park. 
One author in particular, Heinrich von Kleist--now my favorite writer of the German language--grabbed me and shook me every time I read one of the works assigned in the graduate seminar Professor Elisabeth Krimmer taught. I persist in reading and re-reading his works. 
Indeed, all of the faculty members of the German and Russian Department at UCD influenced my life positively, and some of them remain friends, even now.
Moreover, I just plain love studying foreign languages, and German is my favorite foreign language. I'm having so much fun.
As a result of my completing the program, I believe I am a kinder, more generous and thoughtful man to my wife, my son, my other family members, my friends and my community. I hope I am a better physician and citizen.
Please join my wife, Carrie Cornwell, and me in financially supporting the languages at UCD."
To donate, follow this link and select the French Program or Italian Program from the dropdown menu:
https://giveday.ucdavis.edu/giving-day/50382/department/50389
Thank you for your support!